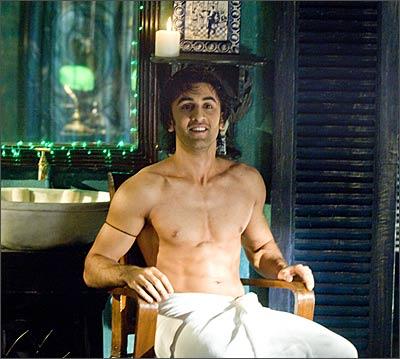 It's been 34 years since Rishi Kapoor dropped his towel in Bobby, in a famous shot that exposed his posterior to the nation.
Now, in a film affectionately looking back at RK Studios and the glory of the Kapoor family, Sanjay Leela Bhansali has tried to recreate the scene in Saawariya.
Yup, Rishi's son Ranbir drops his towel in the upcoming film, and would have shown off his bottom to India, except for a small issue.
The censor board has decided to chop the scene off the film, arguing that it would earn the film an A rating.
What do you think, dear reader?
Should the censor board clear the Saawariya scene, looking at in context as a nostalgic tribute?
Or should Sanjay Leela Bhansali fight for his scene and let the film have an A rating because nudity is nudity?