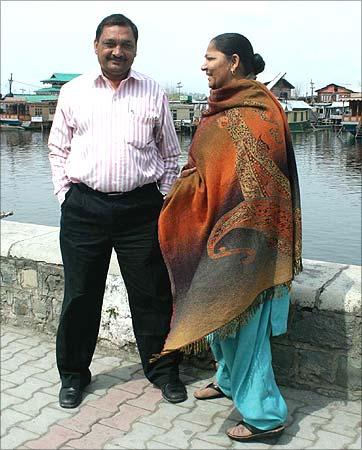 With elections to the 15th Lok Sabha just days away, rediff.com's reporters speak to voters across the country to find out what's on their mind.

Surinder Ghayal, 47, has enjoyed a memorable holiday with his family in Kashmir. But now he wants to go back home to Chandigarh, as he wants to cast his vote in the forthcoming Lok Sabha elections.
Mesmerised by the beauty of the Valley, Ghayal will remember his holiday as a 'dream come true'.
"I had read about the beauty of Kashmir in travel books, but the place is even more beautiful," Ghayal told rediff.com.
Ghayal, a pesticide dealer, says that the economic meltdown has not had an impact on his business.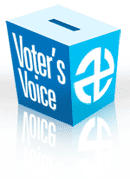 "My business has not been adversely affected by the economic meltdown. I have done fairly well, thank God," he said.
"I am returning home to be there in time for the parliamentary elections, where I shall vote for my favourite Congress party," he added.
Though he admitted that the Congress signified dynastic rule in the country, Ghayal believes that it is the only party that can provide stability to the country.
"In times of economic recession, we need an economist of repute to steer the country out of the crisis and only Dr Manmohan Singh, the Congress's prime ministerial candidate, can do that," he said.
Image: Surinder Ghayal with his wife