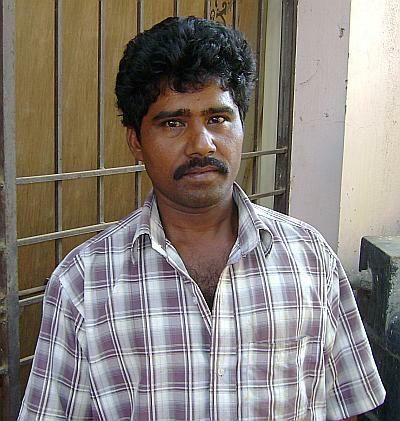 With elections to the 15th Lok Sabha just days away, rediff.com's reporters speak to voters across the country to find out what's on their mind.

Palani Swamy, 40, has a strange problem. A watchman at Chithradurga in central Karnataka, Palani Swamy suffers from asthma. He does not bother about election promises and other sops. All he wants is that roads in his area to be tarred well so that there is no dust for him to inhale 12 hours of the day.

"I hail from Hosur, Tamil Nadu, and came down to Karnataka 10 years ago. I got a job as a watchman and have been doing this since the past one decade.

"Every time elections are round the corner whether at the national, state of local level, I see politicians hovering around this area making promises. On one or two occasions, I did get to meet the leader and told him about the problem that we people in this area are facing.

"Well for the next five years, I continued to inhale plenty of dust.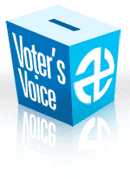 "In my personal opinion, I think the Congress should come to power at the centre and also at my constituency. Earlier, I saw hope in the Bharatiya Janata Party, but their performance in the state has been far from good in the state of Karnataka.

"In the Congress I see a ray of hope for the common man as this party is inclined to do something for the poor. From the newly-elected government, all I want is better roads, drinking water and a good environment to live in.

"Look around the constituency, which I live in. There is not a single area, which could proudly say that the roads are good here. Regarding the water problem, the lesser spoken the better. We have seen politicians come and go, but none have addressed this issue.

"I can say with a lot of conviction that any politician, who provides better water facility and better roads will be worshipped by one and all, at least in this part of the country which has remained underdeveloped since time immemorial."

Text & Photograph: Vicky Nanjappa
© Copyright 2020 PTI. All rights reserved. Republication or redistribution of PTI content, including by framing or similar means, is expressly prohibited without the prior written consent.