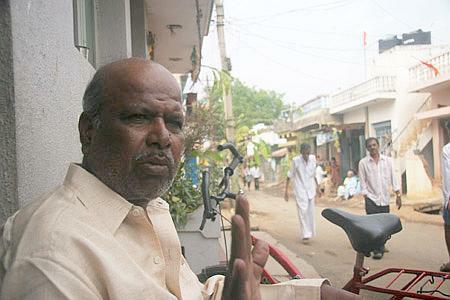 With elections to the 15th Lok Sabha upon us, rediff.com's reporters speak to voters across the country to find out what's on their mind.
Malleshaiah, 55, a farmer from Shira taluk, Chitradurga in Karnataka is one of the very few farmers who still feel that he has to slog it out to earn his bread and butter.

"Stop feeding us with free or subsidized rice. It is only making farmers like us lazier by the day. Every candidate who comes by my house seeking votes, I make it a point to tell him that the promise to give out free rice is not only ridiculous but also ends up causing loss for the government at the end of it. 

"I want to slog, earn and eat. I don't need the freebies. All I need is the infrastructure and the basic amenities from the government.

"I know for a fact that in order to fulfil such stupid promises, the government will end up importing rice from other countries. Not only will the government be spending more on this but will also end up killing the Indian market. Apart from importing the rice, they will buy rice from us for more and then sell it for less, which will only add to the burden.

"Once a person realises that he is getting his food cheap and so easily, there is a tendency of sitting back at home and relaxing which in turn will contribute to laziness.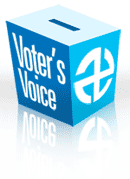 "If the newly elected government has some concern about the people in this area, then let them improve the water facilities in this place. I hope they build small dams so that water can be stored. This will ensure that we can till our fields with no worry and earn and then live on our own strength.
"I feel, in Chitradurga, the BJP has a chance. We have given the Congress enough and more chances and no candidate has addressed the basic problem of water and infrastructure. I think the overall mood in our constituency is to vote for a change and I was told that it is better to have the same governments at the centre and the state level because, work gets implemented sooner."

Text: Vicky Nanjappa in Shira | Photograph: Dominic Xavier