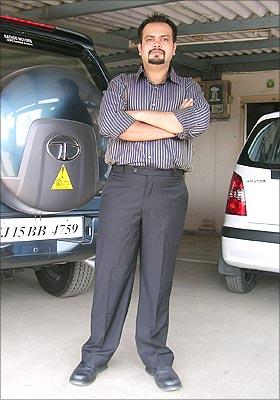 Jay Desai, 26, an entrepreneur who recently started a PR agency, was never interested in politics while growing up.
He says, "There's so much negativity around politics, that as a kid, it just put me off, and since then I haven't taken an active interest in it at all. In my early days, I formed such a strong opinion about it that I lost all interest. But now I realise that's wrong. One needs to know what's going on, because it ultimately affects you."
The Mumbai youngster feels rather disillusioned by the political scenario in India. According to him, a leader would be someone who is always right, and is someone that people can look up to. However, he doesn't think there is a real leader in Indian politics as of today. The corruption prevalent in today's politics has left him feeling cheated and frustrated.
"See, if you go to Mantralaya and take a look around, you'll see all these large SUVs that, with their official income, politicians can't really afford. And every now and then you hear about some scam or another. It's all black money, which is actually our hard earned money. It's not fair on the poor and middle class people, who are trying to make an honest living. In the end it makes you feel like you're working for them, not yourselves," he says.
Speaking about the issues that plague our country, Jay says, "Corruption, population, poverty, low education levels and gender inequality are serious issues we're facing today. In my daily life, the issues that get in my way are things like the traffic situation in Mumbai; there is no discipline on the street or anywhere else. It's enough to put you off early in the morning. And as the day progresses, it just gets worse. The cops don't care one way or the other -- they're just waiting to find a bakra (victim). Look at the buses -- how crowded they are. And don't even get me started on the trains! They dig up our roads and take months to fill them up. Abroad, things are so organised."
However, all is not lost. Jay Desai believes that the young leaders can bring about much-needed change and steer the development of the country in the right direction.
"The way Milind Deora and Rahul Gandhi talk gives me hope. They strike a chord with the younger audience. If I'm flipping channels and I see Rahul Gandhi talk, I'd consider listening. I wouldn't do that if it were Vajpayee or someone. The problem is that a lot of the young politicians that are getting into politics are uneducated, and look at this as a way of making money… so I don't know how much good that will do. Personally, I wouldn't get into politics because it's too hard to change the system, and frankly, I am not passionately interested in politics," says Jay, echoing the thoughts of most of the urban youth of India.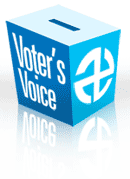 But this optimistic young man does feel that change will come. He believes that there is hope for India, still. "Look how well we were doing before the recession. Salaries were fantastic -- better than ever before. India was really shining for a couple of years. India was getting recognised all over the world. There is a lot of scope still. We need the right people with vision."
And in keeping with this optimistic line of thought, Jay is adamant about voting again this year, because he believes that every vote makes a difference.
Text: Insiyah Vahanvaty