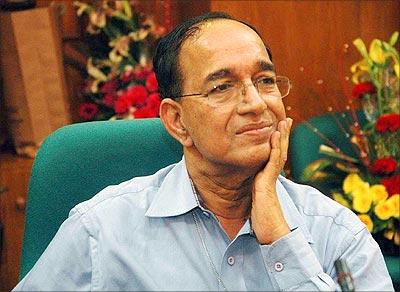 V S Sampath will take over as the Election Commissioner on Wednesday. Sampath, an Indian Administrative Service officer of the 1973 batch Andhra Pradesh cadre, was given a farewell on Monday, by the employees of the Union Ministry of Power.
Sampath, who has another seven months of services left in the IAS, has sought for an early retirement to assume the constitutional position of the EC.
As per the rules, it is mandatory that the constitutional authorities should not be in any government service at the time of assumption of office.
Image: Power Ministry farewells to V S Sampath at Shramshakti Bhavan in New Delhi on Monday 
Photo: Domal Kamraju