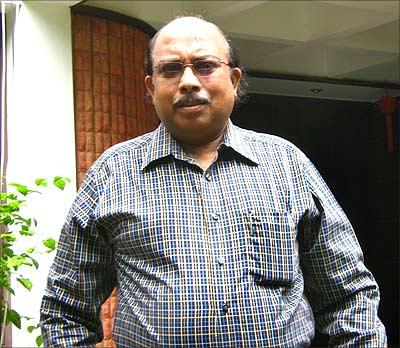 With elections to the 15th Lok Sabha just weeks away, rediff.com's reporters speak to voters across the country to find out what's on their mind.
K R Mohanram, 57, an economics graduate, industrialist and a landlord in Chennai.
Ramanum andal enna, Ravananum andal enna enakku oru kavalai illai. This is a popular song sung by Tamil superstar Rajnikant in the film Mullum Malarum. It means that if Rama, a God, rules or if Ravana, a demon, rules, I do not have any worries, it makes no difference to me.
This is an opinion of the majority of the people who do not go to the booth to vote. They have become cynical, thanks to the continuous flow of information of corruption, nepotism and sycophants that are masquerading as public servants.
All the opportunists will get together after the elections to form a government. It doesn't matter which party gets how many seats. The largest number of them will get together to form a government that suits their interest.
The National Democratic Alliance and United Progressive Alliance allies will first jump from one side to another depending on who they think will win. Maybe a third front will emerge with Mayawati heading them.
Let us see how many people have a chance of becoming prime minister. Very few! Among the few I think Priyanka Gandhi is the best choice, she is smart, she has charisma and she can win an election.
Priyanka's shying away from elections so that the male heir gets preference is a very Indian way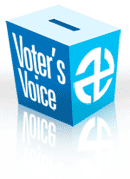 of life. It is shocking and a retrograde notion.
The only problem is that she is married and this will make her husband an alternate power centre. Thus we are left with Rahul Gandhi. He is my second choice and as he is not married there will be no other power centre.
What we need is young blood and Rahul is young.
The basic issue facing the country today is power. We need power and infrastructure. We must be the only country in the world where industries start and then the government realises that there is no infrastructure to support that industry. Then they try to provide it and fail miserably.
Infrastructure should come first and then industry.
A sad, but true commentary of the affairs in our country. Where you see a rice mill being built in the fields and then roads are laid to lead to it, then power lines are laid and then telephone lines. It is backward development.
Inflation is the other issue that has to be tackled effectively. This is no longer an issue in fact deflation is a bigger issue now.
Water distribution is the third major issue. We have floods in the north and drought in north-west and south. We have to link them.
Agriculture needs to improve. A second green revolution is needed. The father of the first Indian green revolution M S Swaminathan is still around but who listens to him.
Government money which should be used for infrastructure, education, health is used to provide rice for Re 1 per kg and colour TVs. This is to fool the public and doesn't do any good. But it did win the last assembly elections for the DMK in Tamil Nadu.
Black money is not just a parallel economy. It does not equal the white money. Black money is 90 percent of our economy. Only 10 percent is white money in this country. But I have not lost hope.
We need a voluntary disclosure scheme followed by confiscation of all undeclared assets. Only confiscation of black money and other assets will scare people to account for every penny they have.
If all black money came into the regular economy we will be the richest country in the world and taxes could be the lowest in the world. Both ways we win.
Text and photograph: A Ganesh Nadar