With elections to the 15th Lok Sabha just weeks away, rediff.com's reporters speak to voters across the country to find out what's on their mind.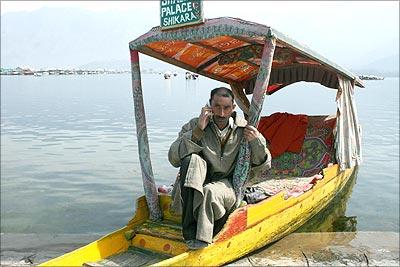 Manzoor Ahmad, 28, a boatman on Srinagar's famed Dal Lake, might know very little politics, but enough to understand where his interests would be safe.
Depending entirely on a good tourist inflow, Manzoor had a miserable summer and autumn last year.
First due to the political uncertainty because of the protracted Amarnath Land row agitation and then due to the seven-phase assembly elections.
Yet he voted in the last assembly elections believing that those who come to power would provide him some relief.
"I have voted last time and I will vote again during the parliamentary elections. I am sure the people who were chosen by my vote would do something concrete to retrieve my livelihood," he said.
It does not matter whether the Centre is ruled by a coalition or whether his vote brings back the dynasty into power again in the state or at the Centre.
"It is for the people to decide whether the coalition is the best form of government for them. If they vote a coalition to power, that means the people want it that way.
"How doe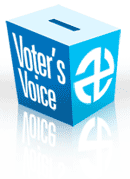 s it matter whether this dynasty or that dynasty comes to power? The single most important thing for me is that whosoever comes to power must work for my welfare," he believes.
This boatman believes that former prime minister, Atal Bihari Vajpayee had taken some measures including initiation of a dialogue with neighbouring Pakistan to strengthen the peace process.
Manzoor could well be the archetypal average Kashmiri whose livelihood depends entirely on peace and a working government. The coming months would put those Manzoor brought to power here to test.
If the hopes and aspirations of persons like him are met, the government would have secured its future.
Otherwise he does not mind bringing whichever party to power if change is what helps his existence.
Reportage: Mukhtar Ahmad in Srinagar | Photograph: Umar Ganie