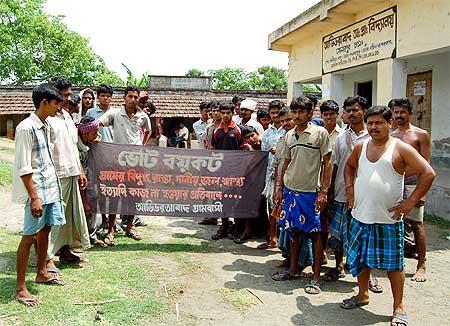 About 950 people in a polling booth in Sonarpur boycotted the election.

"Unless we have better roads, drinking water and electricity, better health and educational facilities, we will keep boycotting the election," they said.

They dug up the roads to prevent police intervention.

The area falls within Jadavpur constituency where Kabir Suman of Trinamool
Congress was pitted against Sujan Chakraborty of the Communist Party of India -Marxist.
Image: Villagers protesting their lack of amenities in Sonapur.
Photograph: Indrani Roy Mitra