With elections to the 15th Lok Sabha just weeks away, rediff.com's reporters speak to voters across the country to find out what's on their mind.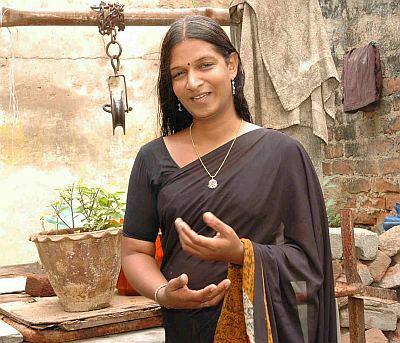 Priya Babu, 35 is a transgender activist and a writer.

I decided to file a writ petition five years ago at the Madras high court demanding voting rights for us Aravanis (transgender community) because till then there was no voting right for us.

It all began after I went to open a bank account; the bank officials asked for either a ration card or a voter ID card. I didn't have both. That was when I and human rights activist Rajni decided to file a writ petition.
When the landmark judgment said that we also should be provided with voter ID card, all of us felt so elated. That was the first time we were treated as human beings. What was heart-warming was, as per the judgement, we could have the gender of our choice and we are categorised as female in the card.
The first time I voted was in the last local body elections. That was the first time political parties came and asked us for our vote! You cannot say how happy and important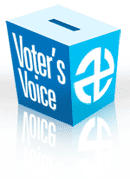 all of us felt to stand in the queue for women to vote. As people in our locality knew us, there was no problem when we stood in the queue. It was a great moment to have the voter's mark on our finger. That was the first time we felt as a part of the society.
For the first time, it was in Tamil Nadu that a separate wing was started by some political parties for aravanis like youth wing women's wing, etc. Many political parties like the Bharatiya Janata Party, Vijayakanth's Desiya Murpokku Dravida Kazhagam have started admitting aravanis as members. It is again a landmark decision as political right is very important for our community; for that matter, everyone. What I feel is all political parties in India should have a wing for aravanis.
I am happy with the present (Karunanidhi) government as they have done a lot of good for us. About the Manmohan Singh government, I feel they should have done a lot but did not. For example, the Sri Lankan issue. They refused to take a firm step on this. Likewise, they did not do much for rural development and in the field of education.
Who comes to power at the Centre depends on with whom the Congress and the BJP tie up with. As the state government in Tamil Nadu is doing good work, any party that collaborates with them is at advantage, I feel.
I am really worried about the BJP after what happened in Bangalore. Suppose they come after us also in the name of culture? The thought really scares me. No party has any right to curb the freedom of the country's citizens.
Whoever comes to power, what we want is either a reserved seat or a nominated member in both the assembly and Parliament like they give for the Anglo-Indian community. We need to have our own representative in the assembly and Parliament so that we can sensitise the legislators and parliamentarians. Otherwise, who will speak for us?
Interview: Shobha Warrier | Photograph: Sreeram Selvaraj