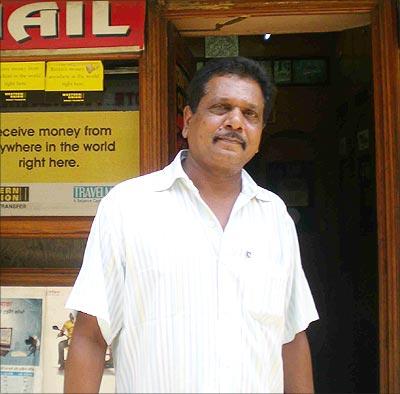 F
elix Ambrose
helps run Al-Amin Communication Centre, a cyber cafe right next to Leopold Cafe in south Mumbai.
On the night of November 26 last year, he was having a drink outside the cyber cafe when terrorists started spraying bullets at the popular cafe next door.

From the hastily darkened interiors of the cyber cafe, he saw the terrorists walk towards the Taj Mahal Palace Hotel, shooting people on their way. Afterwards, he carried victims out from Leopold's and took them to the St George's hospital.

Five months later, the events of that night continue to jolt him. "When I think of it, it is disturbing."
He feels that in the melee of the election, everyone has forgotten about the seriousness of 26/11.

"I don't see any difference. They are still taking everything for granted. There was such intense security after the attack. That has all been taken off. The effect of terror is still there in peoples's mind, but the police are not taking this seriously. I blame the security system, the bureaucrats and the politicians. They don't care for the aam admi," he says.

Rooting for the Congress, he says, "It is still the most secular party. The other parties are into communalism. If I vote for the Shiv Sena or the Bharatiya Janata Party, there will be more communal disharmony."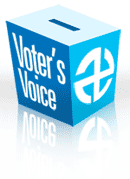 Blaming the BJP, Felix says, "All this started because of the BJP. Terrorism started because of them. They pulled down the Babri Masjid and hurt the feelings of the Muslim community, who were at peace till then. And then you had the flare up in Gujarat -- it added fuel to the fire. They are the culprits."

"Our community has been disturbed by the Bajrang Dal and the BJP. What is happening in Orissa? We Christians are giving a good education to people and they blame us for converting them."