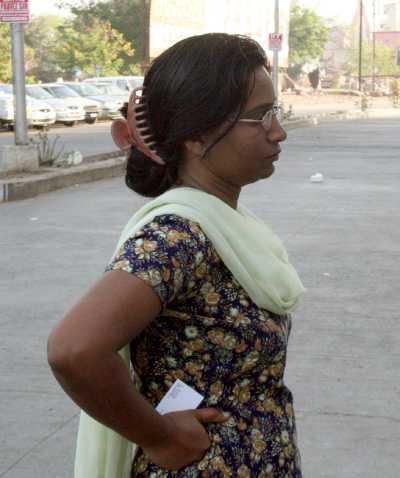 Anita Uday is on her morning walk. She is not wearing any jewels. "We cannot go for a morning walk alone wearing jewels. Forget walking, we cannot even stand outside the house alone in the morning with any jewels, purse or anything of any value," she says.
"This in Bhopal, the capital of Madhya Pradesh," she says. "All chain snatchers are graduates. There are so many engineers without jobs here. They have rich tastes and no money. What will they do? They rob mobiles, two wheelers and even big cars. They have become experts in chain snatching. Should I blame them? I don't."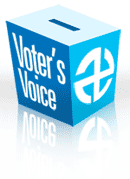 "I blame the government who allows so many engineering college and no jobs for the students that pass out."
According to her the biggest issue in Bhopal is power and water.
"Water is always scarce in this city and in the surrounding villages, there is no water at all. Power cut is less here because MP Nagar in Bhopal is a commercial area. In the residential area it is bad. Now there are no power cuts here because of the elections. Once the votes are cast the power cuts will begin," she laughs.
"Politicians come once in five years to make promises and then go away. They will appear again after five years. Development is the other issue. See that huge building coming up there? Lots of buildings are coming up. But what is not improving is civic amenities. The roads are improving. What they must do is concentrate on power and water and providing jobs."
She is a graduate in science and also had done her BEd. Her only daughter studies in an English medium school. Her husband works in a factory, while she remains a housewife.
Text, photograph: A Ganesh Nadar