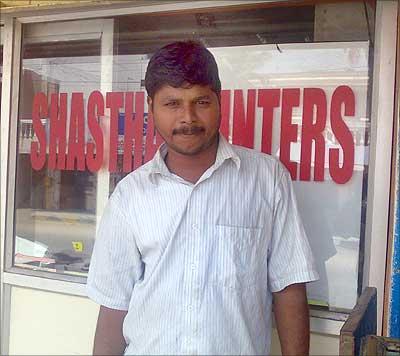 With elections to the 15th Lok Sabha just weeks away, rediff.com's reporters speak to voters across the country to find out what's on their mind.
Vasanth Shetty, 34, runs a small printing press and a shop in Bangalore. Hailing from Kundapur in Coastal Karnataka, he decided to come down to Bangalore as agriculture was doing nothing for him.
Shetty has lot of expectations from the upcoming elections and he says that he is tired and fed up of Bangalore and wants to return to his small land and lead the life of a farmer.
I don't understand the nitty-gritties of government decisions and policies. I only hope that which ever government comes to power it does something honestly for the agriculture sector.
If you ask me which party would come to power after these elections, my frank answer would be I don't care. There is no point in supporting any party at the moment. I am ready to vote for any party which helps the largest sector in India and that is agriculture.
Speaking of which party would come to power it is very difficult to say since all parties have failed. The Congress at the Centre has done nothing for the agriculturists and the BJP in Karnataka has been very disappointing till date.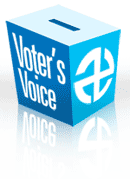 However it seems as though the BJP still has the edge in Karnataka. The Congress has too many leaders and this would confuse voters. The BJP wave is still on and people need a change in the centre and hence I feel that they may win.
What I have noticed that for Karnataka every party needs two separate agendas. They cannot club Bangalore and the rest of Karnataka. While Bangalore needs better roads, the rest of Karnataka needs a lot of focus on the agricultural sector.
Text and photograph: Vicky Nanjappa