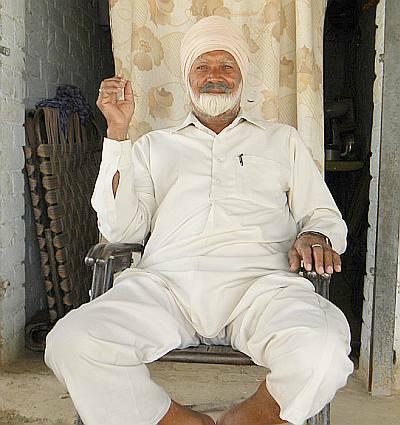 Rediff.com reporters traverse across the country, listening to voters' problems. Here is a tale from Jagadpura near Chandigarh.
N
ishatha Singh
, a 70-year-old man from Jagadpura, asks: "Is some politician expected to come here?
"I know political activity is hectic, but till date not a single politician has come over here.
"Why would they? How many votes can we offer? Please take a look at the roads over here. You must be aware that my village Jagadpura is walking distance to Chandigarh. Can you spot a bad road over there?"

"Well we too would like to speak about our problems, but no one comes here. Every time there are elections some journalists come here talk to us and go. I have been seeing this since the past 30 years."
"Forget about the roads. Is asking for a sewerage and clean drinking water a crime? I am moved to tears when I see small children drinking dirty water. I walk down to Chandigarh every day and with the help of my son, I get around 5 litres of water in few bottles so that we can drink clean water."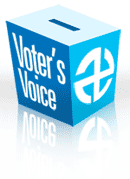 "We have so much water in our village, but there is no purifying unit over here. So it is like water every where and not a drop to drink."
"Look around and see all the dirt flow on the roads. We have been asking for a proper sewerage system here, but to be very frank with you, I have given up and come to terms with the fact that it is not going to happen at least in this life of mine."
Text, photograph: Vicky Nanjappa in Jagadpura