Big disappointment for Chiranjeevi
May 17, 2009 15:28 IST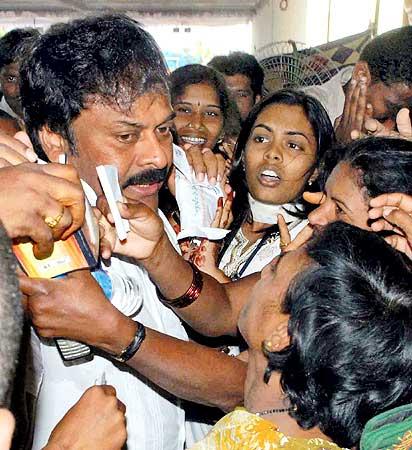 It was a mixed bag for the many film personalities who contested the Lok Sabha polls in Andhra Pradesh.
Of the twelve personalities from the film industry who had contested the elections, only four managed to win.
Chiranjeevi, who had launched his Praja Rajyam Party with much fanfare last year, had contested from two assembly seats --  Tirupati and Palakollu. The megastar had expected a comfortable win in both constituencies.
Though he secured a victory in Tirupati, he faced a humiliating rout in Palakollu, in his native West Godavari district.
Text: Vijayasarathy Rajapur
More bad news for PRP
May 17, 2009 15:28 IST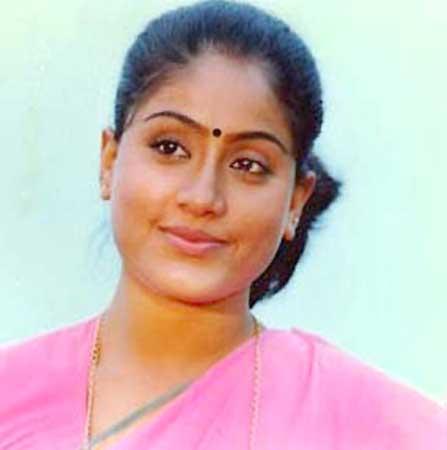 The only film personality who has won the Parliamentary election in AP is actress and Telangana Rashtriya Samithi member Vijayashanthi, who won from the historic Medak constituency, which was once represented by former prime minister Indira Gandhi and former prime minister P V Narasimha Rao.
Chiranjeevi's brother-in-law and his trusted confidant Allu Arvind, who has made several Telugu and Hindi films, including Aamir Khan's blockbuster Ghajini, lost the Anakapalle parliamentary election by a huge margin. His political rival film producer Nookarapu Surya Prakash Rao, who had contested the election on a Telugu Desam Party ticket, also lost.
Congress scores a win with Jayasudha
May 17, 2009 15:28 IST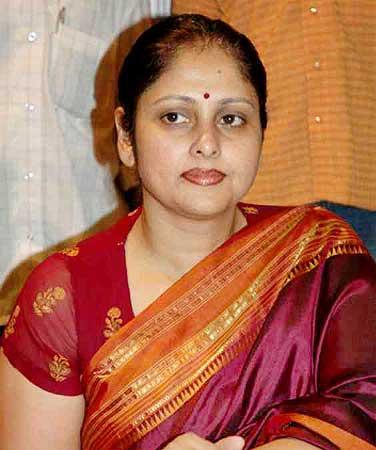 Two other well known film personalities, actor-producer Krishnam Raju who was a minister in the National Democratic Alliance government at the Centre, and actor Murali Mohan, had contested the assembly elections from Rajahmundry.
Krishnam Raju had joined PRP a few months ago and he was confident of securing a big victory as the Kapu community, which Chiranjeevi belongs to, comprised a major part of the electorate. But both actors lost the elections.
Congress candidate actress Jayasudha, who has acted in over six hundred films, won the assembly election from Secunderabad. Jayasudha had recently joined the Congress.
Another winner was film producer Kodali Venkateshwara Rao, who had contested the elections as a TDP candidate from Gudiwada.
Star losers
May 17, 2009 15:28 IST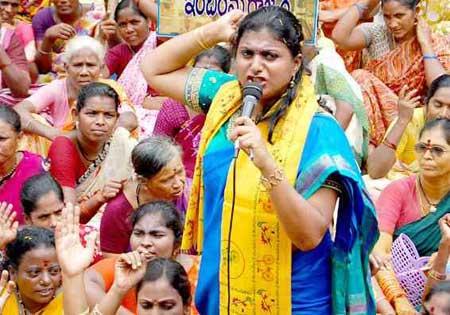 The prominent losers are TDP women's wing president and former actress Roja, who lost from Chandragiri, actor and TDP leader Babu Mohan who lost from Andhol, actor and writer Posani Krishna Murali, who contested on a PRP ticket, lost in Chilakaluripet and film producer and TDP leader Chengala Venkata Rao, who lost from Payakaraopet. Incidentally, both Roja and Babu Mohan had also lost in the 2004 assembly elections.
Roja had recently created a flutter when she accused Chiranjeevi, with whom she has acted in some movies, of circulating a morphed video of her nude photographs and a fake blue film.