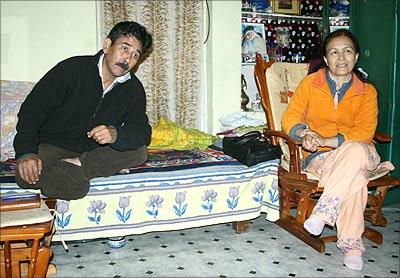 Rediff.com reporters traverse across the country, listening to voters' problems. Here is a tale from Ladakh.
Though 52-year-old J Gyallson doesn't have much hope of a brighter tomorrow, yet he is looking forward for the Srinagar-Leh national highway to open so that he can go back and be there in time for the Ladakh Lok Sabha seat pollling.
The only road link to the cold desert region of Ladakh remains snowbound and closed for six months. It is annually thrown open in the first week of May and shut down with the first snowfall on the Zojila pass, connecting Kashmir valley with the Ladakh region.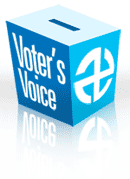 The constituency goes to polls on May 13 in the last phase of the five-phased Lok Sabha polls.
"The MLAs are mostly based in their constituencies and interact constantly with their electors. In contrast, MPs shift their residences to Delhi, rarely attending to the problems in the constituency," says Gyallson.
"We see them again only when they come to seek re-election. Still then I feel I must go and vote for the better person among the lot."
"People shouldn't waste their vote, instead use it to elect someone more dependable. Also he should be a honest person who highlights problems of the region in Parliament."
"There are numerous problems faced by us in Ladakh and we really need a powerful voice to focus on our problems," he adds.

Image: Gyallson and his family at their house.
Text: Mukhtar Ahmad | Photograph: Umar Ganie