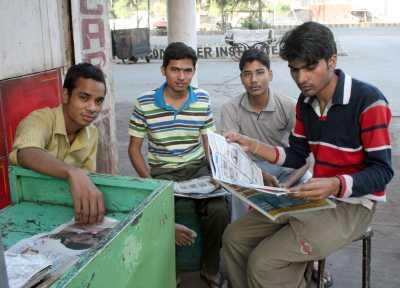 "The nuclear deal has assured us jobs." That is what four youngsters studying electrical and electronics engineering in an engineering college in Bhopal told
A Ganesh Nadar
.
They have come from Bihar to study in Bhopal. Back home they are supporters of Nitish Kumar, the chief minister.
"There are power stations in every district of the country. Power generation is where jobs are available aplenty. As we are a country with power shortages, we will always be in demand."
Confident words, in a world reeling under recession and job insecurity.
Though they study in a private college they say they paid no capital fees. Two years ago, students paid capitation fees to get admission, but now that system no longer stands, they add.
"We all got admission through counseling."
The fees at their college is higher than government colleges, but it is still affordable. The boys had come out early in the morning to have tea at the local tea stall. They browsed through local Hindi newspapers to be aware of current affairs.
"Here, candidates spend more money on television ads than on banners, posters or flags. All local television channels have 'Meet your candidate' programmes and the parties use that medium to canvass for votes."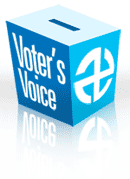 "Candidates meet voters only in the evening when it is less hot and also when people are at home. Campaigning will reach a frenzy in the last two days. Most people decide whom they will vote for the day the candidates are announced. Canvassing is only for the 15 per cent who vote for a new party every election."
The boys don't plan to work abroad or even elsewhere in the country.
"We will get jobs in Bihar. There are power stations and new power plants will come up. The nuclear deal has made it easy for us. Earlier, we had to see the availability of water for hydropower, coal and diesel for thermal power. That is why the nuclear deal is so important for us."
Romesh Ojha, Nagmanit Tiwari, Vikas Kumar and Praveen Singh have a future that is bright for them and will brighten the country.
Left to right: Romesh Ojha, Nagmanit Tiwari, Vikas Kumar and Praveen Singh. Photograph: A Ganesh Nadar