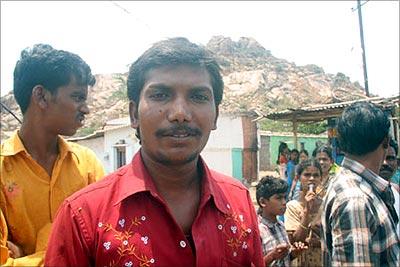 With elections to the 15th Lok Sabha upon us, rediff.com's reporters speak to voters across the country to find out what's on their mind.
Devappa is a resident of Sandur in Bellary district, Karnataka. He is a mine worker who eats rice and breathes iron ore.
He suffers from asthma and has to make a trip to the doctor once a week. "It has become a routine for me now and I have started to accept that this is the way of life," Devappa says.
"Should I expect anything from politicians? There is water everywhere which we cannot drink thanks to iron ore deposits. There are beautiful hills around us which we cannot look at as they have become dusty," he says bitterly.
"You people from the media speak of Bellary being a rich district. Yes, a section of people here are rich, but this place where I am standing is the actual face of Bellary. While the mining lords continue to make their money, all we are left with is a miserable environment to live in," says Devappa.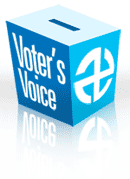 "When the politicians ask for my vote, I try telling them that something should be done  so that our children have a better environment to live in. They don't seem to be interested. They come here, curse the opposition and go. The fact is that any candidate who contests from Bellary has a stake in the mines and thanks to this, there is absolutely no hope of a better life for us," he adds
"This is our irony. We cannot demand that the mines be closed down since it will deprive us of our livelihood. I only wish that the party that comes to power thinks of Bellary as its own and does something for the environment," concluded Devappa.
Text: Vicky Nanjappa | Photograph: Dominic Xavier