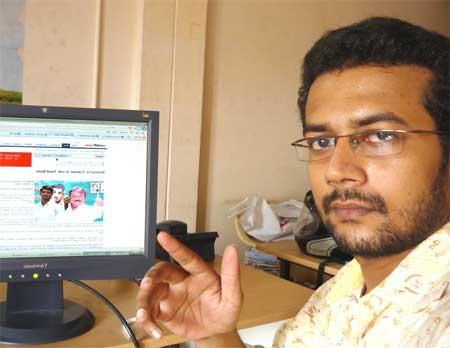 Rediff.com reporters criss-cross the country, listening to Voters' Voices
Don't settle for Rs 500. Ask for Rs 5,000. You negotiate with the vegetable-wallah and autorickshaw-wallah. Now negotiate with the politicians.
That is the status message on 27-year-old entrepreneur A Ramkumar's social networking profile. Ramkumar is from Madurai, where Tamil Nadu Chief Minister M Karunanidhi's elder son M K Azhagiri contests his first-ever election.
The Dravida Munnetra Kazagham cadre -- in a bid to ensure the victory of their beloved 'elder brother' -- have pulled no punches and have been distributing Rs 500 per vote across the constituency.
"People should really ask for more. At once one of two things will happen. Those who are giving away money will pause, think and recalculate. When they realise that they would be unable to afford what the people are demanding they would stop. Or if they are still thick-skinned, at least the voter will get more for his valuable vote," says Ramkumar.
"In these days, what can you do for Rs 500?" he asks. He also happens to be one of those who practise what they preach. "I was talking on the phone when my mother called out one day last week, saying some people claiming to be from the DMK were there with five hundred rupee notes," he says. He asked her to politely send them away.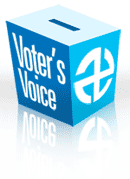 "When I came out, 10 minutes later, there was another guy standing with a ledger. He wanted to know if we really had declined the money and why. Just for the heck of it, I told him we were made to understand that we would get Rs 5,000 per vote and that we would not accept a mere Rs 500 per vote."